[UPDATE (07/19/16): Our Disneybounding Brunch was featured on GGB! Princess Anna is double fisting her beverages again!]
As I started transitioning into a nerdcentric blog, I started doing research into local groups and I came across the Orlando Chapter of Geek Girl Brunch. It combines three of my favorite things: Central Florida living, geeky conversations, and BRUNCH!! Late to the GGB game, I missed out on the March meetup and now without a Disney pass, I missed out on Dapper Day, so when the chance for a literary brunch with a book swap came along, I jumped at the chance to go!
I LOVE BRUNCH!
April 20: Bookworm Brunch!
Dexter's Winter Park is one of my favorite places to have brunch in Orlando. Winter Park is in the historical and swanky sector just to the north of Orlando proper. I love it so much, that the year before last, I went there for my birthday brunch! It has certainly been a long while since I've enjoyed the wonderful service and fabulous mimosas of DWP.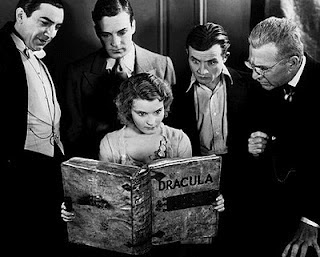 We're heading back to ol' reliable Dexter's in Winter Park! We have a great group of book lovers, and for this gathering we'd like for each of you in attendance to bring one of your old book along with you to trade with another brunchette in a mystery swap. Feel free to come dressed as your favorite fictional character, wear your favorite bookish t-shirt and let your inner bookworm shine though!
A Familiar Place with Brand New Faces!
This was my first opportunity to participate in GGBO and it was literary themed. We did a book swap and since I didn't have a book I could stand to part with, I bought a brand-spanking new copy of The Princess Bride by William Goldman because I believe no proper geeky library is complete without it and a copy of the DVD.
In order to make the book exchange fun, we were each given a book we didn't bring or were familiar with, and the task was to devise an impromptu plot explanation! It was just fun making up stories based purely upon the cover art and titles of the books. In the end, I was lucky enough to take home two books: Mermaids on the Moon and My Life Next Door. I will need to patch up my copies though because Zelda got into my bag and tried liberating them for me. I'd say they are part of my summer reading list, but that means I need to move fast because summer IS here!
I added all the extras to my BLT and it was perfection!
The Ultimate Grilled Sourdough BLT included applewood smoked slab bacon, heirloom tomatoes, boston bibb lettuce, cracked black pepper aioli, grilled on sourdough bread. I totally added both the avocado and the fried egg and got the tomato soup as a side. It was one of the heartiest brunches I've had in a long time. Typically, I am more of a sweet brunchette (waffles, pancakes, fruit), but I got my sweet fix with the pomegranate mimosa. 
I was very nervous about meeting the Brunchettes for the first time, but once we settled in and started talking, I felt like I was simply meeting up with long-time friends. Sharing meals together always makes for great ice breaking, and I am so thrilled that I took a chance!
---
May 22: Disneybounding at Disney Springs
I cannot get enough of Raglan Road Irish Pub. Whenever I have that itch to travel to Dublin, I head over to RRIP for some fancy clogging, savoury eats, and full-bodied brews. Originally, I was waitlisted for this event, but 48 hours prior I received an invitation. I shopped in my closet and whipped up a Frozen Summer Fun outfit, including Jordan Dene's "Some People Are Worth Melting For" tank top for Olaf. I paired it with a plaid shirt in Anna's colors and my Elsa bow from Mad Happy Studio. The perfect ice breaker was going around the table for introductions and explaining our Disney Bounding selections.
Disneybounding with the Brunchettes! (Photo by Paige Lavoie)
This was definitely the biggest cheat meal for my May Paleo month. I had a cafe au lait with a spot of milk and a dash of sugar and paired it with the Raglan Road Irish Stout. I eyed all the healthier options on the menu, but  opted for the chicken pot pie with quite possibly the BEST onion rings I have ever had in my life. I take my deep fried sides rather seriously, but I'd be lying if I wasn't trying to deconstruct their recipe as I ate it. So. Very. Good.
Double fisting beverages, impeccable onion rings & chicken pot pie.
Tip: The new LIME GARAGE is open, so if you want to park closer to Raglan, Ghiradelli, The Co-op and the World of Disney, this the place to be! If you enter the garage in the right-hand right turn lane, you will start at third floor parking.
Our GGB Local Leading Ladies, Paige & Jessica, were kind enough to make some fun hair bows to giveaway! My favorite was a satin blue and pink one which immediately made me think of Cinderella's Fairy Godmother. It was lovely. One of the biggest treats of meeting with this group is the thoughtfulness and kindness of the members and it's leadership. I'm so thankful I have been able to find some wonderful geeky gals who love to brunch! I can't wait for the next event!
---
Answer Me, These Questions Three
Do you have a regular bunch gang?
Do you prefer savoury or sweet brunch food and beverage?
Where is your favorite place to enjoy brunch with friends?